Invest in Life: The Indexed Insurance Advantage
In the realm of financial planning, indexed life insurance emerges as a versatile and growth-oriented solution. This innovative insurance product combines the potential for higher returns with the permanence and security of a traditional life insurance policy.
What is Indexed Universal Life Insurance?
Indexed life insurance is a type of permanent life insurance policy that offers both a death benefit and a cash value component. What sets it apart is the way the cash value can grow. Instead of a fixed interest rate like in a traditional whole life policy, indexed life insurance ties the growth of its cash value to a financial index, such as the S&P 500. With this policy, you're not directly investing in the stock market, but your cash value has the potential to grow more than it might with a traditional policy, depending on market performance.
Indexed vs. Whole Life Insurance: Understanding the Differences
Stability vs. Growth Potential

Whole life insurance provides a steadfast guarantee—fixed premiums and a consistent cash value growth. Indexed life insurance, on the other hand, offers a chance for your cash value to grow in alignment with market trends, providing a balance between risk and reward.
Earnings Potential
The cash value in a whole life policy grows at a guaranteed rate set by the insurer. Indexed life insurance offers growth potential based on market performance, with a cap on maximum returns but also protection against loss with a guaranteed minimum.
Premium Flexibility
Whole life insurance comes with the predictability of fixed premiums. Indexed policies offer more flexibility, allowing you to adjust your premium payments within certain limits.
Is Indexed Life Insurance Right for You?
Indexed life insurance can be an ideal choice for those seeking a blend of life insurance coverage with the potential for cash value growth related to market performance. It suits individuals comfortable with a degree of market-linked risk in exchange for potential gains. Did you know that almost 40% of individuals may face a cancer diagnosis in their lifetime, with treatments costing up to half the average annual household income? Living benefits can cover these unforeseen expenses, providing peace of mind and financial security when it counts the most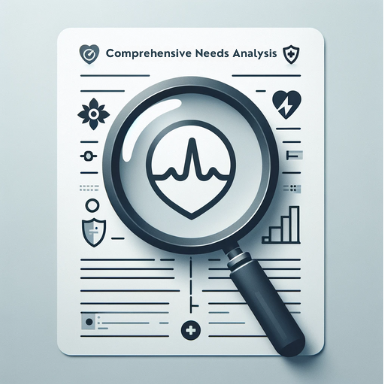 Personal Consultations: Your Connoisseurs
At Denesha Insurance Agency, we are dedicated to understanding your unique financial picture. Our personalized consultations ensure that you choose an indexed life insurance policy that aligns with your long-term financial objectives.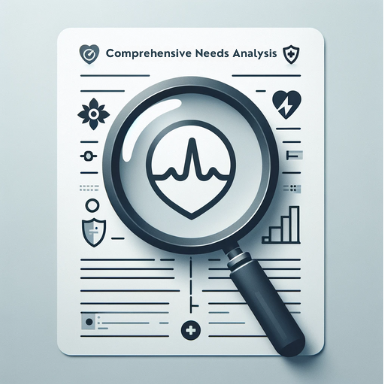 The Power of Choice in Life Insurance
Your journey towards financial security deserves a tailored approach. Indexed life insurance is just one of the many powerful tools at your disposal. Let's work together to determine the best fit for your life's blueprint.
Why Trust Denesha Insurance Agency for Your Family's Protection?
At Denesha Insurance Agency, we get it. You're not just looking for any insurance; you're looking for peace of mind, financial stability, and a great investment for you and your loved ones.
We take pride in our smaller size because it means we can offer a level of personal attention and care that the big insurance companies just can't match. When you call us, you'll always be greeted by a live person, ready to assist you. You're not just a policyholder; you're a partner, and we're dedicated to taking care of our partners."
See what our clients say
about us
More benefits, lower premiums.
Lynn Smith
Denesha Insurance Agency found us a secondary Insurance plan with more benefits for lower premiums. We are grateful! The change-over fromer plan was smooth and handled professionally.​
Very Helpful and Responsive
August Lowe
Terry and Debbie are amazing. From organizing the enrollment to answering questions and providing explanations to plans. They always respond to texts, emails or voicemails on the same day
Professional and Trustworthy
Brian Maddux
Terry has come true year after year for my family and I. He's always professional, responsive, and extremely knowledgeable. He's the one I trust when it comes to selecting my insurance.
Trusted Insurance Guidance
Shelly Roberts