The New Wave of Life Insurance: Living Benefits
Imagine a life insurance policy that begins to serve you the moment you sign up. Beyond the traditional safeguard for your loved ones, modern life insurance with living benefits offers a living advantage, supporting you financially through life's toughest challenges.
What are Living Benefits?
Living benefits are transformative features in life insurance policies that allow you to utilize funds in times of dire need. Whether it's a chronic, critical, or terminal illness, these benefits can be a lifeline, offering financial support when the unexpected strikes – without having to pass away to use them.
How Can Living Benefits Support You?

Flexibility for Life's Twists and Turns
Life is unpredictable. Living benefits give you flexibility, transforming your insurance policy into a dynamic resource that adapts to your life's changing circumstances.
Financial Security in Illness
If you face a serious health condition, living benefits can provide financial relief when you need it most. Instead of worrying about expenses, focus on what's important: your health and family.
The Advantages of a Policy with Living Benefits

Policies with living benefits can cover long-term care expenses, help replace lost income during recovery from illness, or provide a financial cushion for your family in times of need. This is life insurance you don't have to die to use.
Did you know that almost 40% of individuals may face a cancer diagnosis in their lifetime, with treatments costing up to half the average annual household income?
Living benefits can cover these unforeseen expenses, providing peace of mind and financial security when it counts the most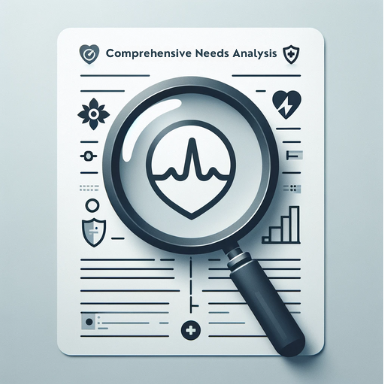 Personal Consultations: Tailoring Your Coverage
Every individual's situation is unique, which is why we offer personal consultations. We'll work with you to tailor a policy with living benefits that suits your personal and financial needs, ensuring you have the right protection in place.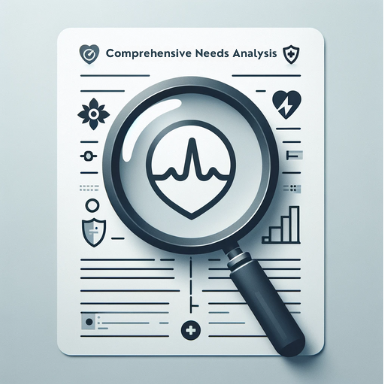 Advantages of Choosing Denesha
Quick and Easy Application:
Get a lifetime of protection in just 5 minutes.
Immediate Coverage:
Your protection starts as soon as you make your first payment.
Lifelong Policy:
Keep up with your premiums, and your coverage lasts a lifetime. 
Personalized, Lifelong Protection:
We're not about the one-size-fits-all approach. 
Why Trust Denesha Insurance Agency for Your Family's Protection?
At Denesha Insurance Agency, we get it. You're not just looking for any insurance; you're looking for peace of mind, financial stability, and a great investment for you and your loved ones.
We take pride in our smaller size because it means we can offer a level of personal attention and care that the big insurance companies just can't match. When you call us, you'll always be greeted by a live person, ready to assist you. You're not just a policyholder; you're a partner, and we're dedicated to taking care of our partners."
See what our clients say
about us
More benefits, lower premiums.
Lynn Smith
Denesha Insurance Agency found us a secondary Insurance plan with more benefits for lower premiums. We are grateful! The change-over fromer plan was smooth and handled professionally.​
Very Helpful and Responsive
August Lowe
Terry and Debbie are amazing. From organizing the enrollment to answering questions and providing explanations to plans. They always respond to texts, emails or voicemails on the same day
Professional and Trustworthy
Brian Maddux
Terry has come true year after year for my family and I. He's always professional, responsive, and extremely knowledgeable. He's the one I trust when it comes to selecting my insurance.
Trusted Insurance Guidance
Shelly Roberts